Rates
All prices are excluding 25% VAT!
I need name and address for the client (person or company).
If this is a EU company I need the EU-VAT number.
Recording
Recording is 2500 SEK / Day.
Mixing
Every mix is different. Please contact me and I'll get back to you with a quote!
Mixing always includes mastering for one format! I will provide a mix file and a master file. If you want to master somewhere else that is fine, just use the mix for that.
Extras
If your project needs help with any other aspect of the production, I'm your guy. This could be re-amping through my pristine collection of high end gear, vocal tuning or drum editing. Get in touch for a quote.
Mastering
Album (18-60min) 2500 SEK
EP (5-18min) 1700 SEK
Single (0-5min) 1000 SEK
Prices include one format and reasonable revisions.
Additional formats are 200 SEK / format.
I master for CD, iTunes/Digital and Vinyl.
CD-masters delivered as DDP files and 16 bit wave files.
Vinyl masters delivered as 24bit continuous wave files for each side, with cue sheets.
Digital masters delivered as 24 and 16bit wave files.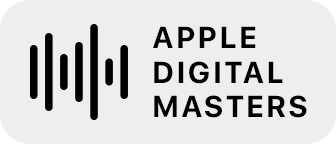 I'm certified for the "Apples Digital Masters" standard. Ask me if you have any questions on this. https://www.apple.com/itunes/mastered-for-itunes/